Melissa Lugo
Melissa Lugo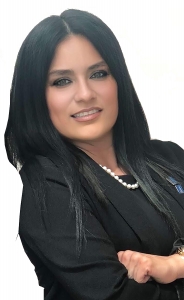 Real Estate Sales Associate
My Profile:
As a fully licensed Florida realtor, Melissa provides strategic marketing and transaction management services to clients within several markets across South Florida. In addition to over 5 years of professional experience, she is also a long time resident herself; offering authentic information, genuine opinions, and tips to the best Cuban sandwich in town. Localized knowledge is not often feasible among many large real estate companies, as their agents can become overwhelmed and numbers obsessed very quickly from offices built hours away.

While maintaining that same corporate urgency and professionalism, Melissa is a believer in genuine human experiences and understands how stressful the home buying process can be. Her business is built on dedication, communication, determination, loyalty, and trust, and embodies these features into every interaction that presents itself. Whether you're buying, selling, or just looking, her main goal is to provide outstanding customer service!


In addition to creating painless and memorable real estate experiences, she also understands the demands that may be presented within a potential clients schedule. When buying or selling a property, many of us may need to work longer hours and start the day a lot earlier, which is why she has committed herself to 24/7 availability. You will most likely have questions and concerns around the clock, especially if you are a first timer, and it would be unfair to make you wait for a scheduled phone call with all that packing and planning to take care of already. Whether you are checking the move in date status of a unit under construction, or are just a little confused about one of the check boxes in the paperwork, Melissa prides herself in getting to know her clients' and their needs before, during, and after the process. She can't wait to help you plan your perfect future, so call anytime!