Arthur Barron
Arthur Barron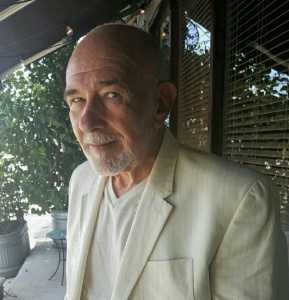 Realtor Associate
Languages Spoken:English
Phone (Primary):305.794.2845
Phone (Office):305.532.7368
Fax:305.538.0917 Fax
Email:arthur@stream-line.com
Website:www.stream-line.com
Specializes In: Miami Beach, Downtown Miami, Biscayne Boulevard Corridor, North Miami, Aventura
My Profile:
Specialties: Office leasing, retail storefront leasing and commercial real estate property sales specialist.
Years of Experience: Licensed real estate agent and member of National Association of Realtors since 1981 with extensive experience in property management & hospitality industry, along with background in advertising & sales promotion. Prior to joining Streamline Properties worked for Goldman Properties as Property Manager and Leasing Agent for The Soho Building in New York.
Arthur Barron relocated from New York to South Beach in 1986. He is considered to be a leading expert in commercial office leasing & property sales and an industry veteran with in-depth knowledge of the real estate market. Arthur has the qualifications to research, analyze and select properties that best meet the objectives of his clients. His astute negotiating skills and legal expertise in technical aspects of real estate contracts have earned Arthur the reputation as a no-nonsense agent who delivers trustworthy professional service in making the most favorable business deals and placing his client's interest first and foremost at all times. Arthur can guide you through selecting the right commercial space or residential property that makes the most sense for your real estate goals!
Education: Received BS degree in Legal Studies from Barry University in Miami Shores. Studied Real Estate Property Management at New York University in New York and Business Administration at Suffolk University in Boston.