Faena House
3201 Collins Avenue / Miami Beach, FL 33140
Area

Mid Beach-Millionaire's Row

Type

Condo

Location

Waterfront
Faena House Miami Beach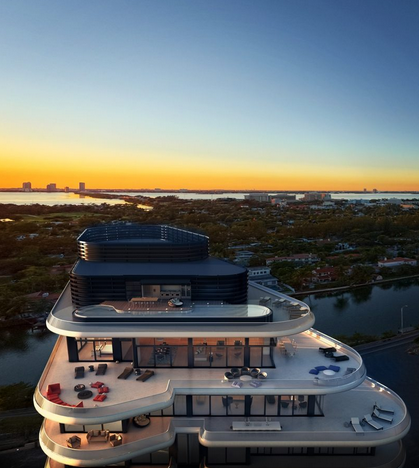 Faena House Miami Beach is the first "building block" of The Faena District, an entirely new neighborhood being created in mid-South Beach at 3201 Collins Avenue by Alan Faena, the successful Argentine uber-developer of Buenos Aires' urban neighborhoods. Faena has put together an all-star team of architects to design different buildings in The Faena District, including Rem Koolhaas and Foster + Partners. Renowned Australian filmmaker Baz Luhrmann and wife, costumer Catherine Martin, will be curating the renovation of the Faena Saxony Hotel with water artists Fluidity Design collaborating. Here is a rare opportunity to be in great company, to get in on the ground floor of what promises to be a unique, cultural district conceived by one of the great geniuses of our time.
Faena House is an exceptional work of art encompassing high technology and a futuristic design. From the lobby to the very top pane of glass, Faena House is a marvel. Its porte-cochere marks the entrance to the building, an announcement to all visitors they have arrived. Once inside all are greeted by an impressive, 27-foot lobby of sleek, modern design. There are four residences on each floor of this 16-story building, except for the penthouse footprint on the entire top floor, with its own private terrace and pool deck. No expense was spared outfitting each Faena House luxury condo, be it a one- or five-bedroom unit. Each fully-equipped apartment features floor-to-ceiling glass with panoramic views of the Atlantic, Biscayne Bay and cityscape. Sliding glass doors open up to 12 feet so residents can step out on the terrace and enjoy the sweet outdoors. Each home also features large outdoor living areas (called "aleros" in Argentina), a key design component at Faena House. Spectacular common spaces and five-star amenities include: in-house spa, fitness center, landscaped pool, private residential Beach Club with cabana services, etcetera, etc. And, they're pet-friendly. Now for the most enviable perc -- Faena House residents automatically become founding members of the exclusive Faena Club.
So, sign up. Explore life's limitless possibilities at Faena House. Carpe diem. Call Streamline Properties today -- 305.532.7368.
0 Total Units For Sale - Faena House - Miami Beach, FL - 33140
| | | | | | |
| --- | --- | --- | --- | --- | --- |
| Bedrooms | # of Units | Avg. $/SqFt | Avg. Listing Price | Avg. Days on Market | Min Price |