Streamline's Saul Gross Champions Washington Avenue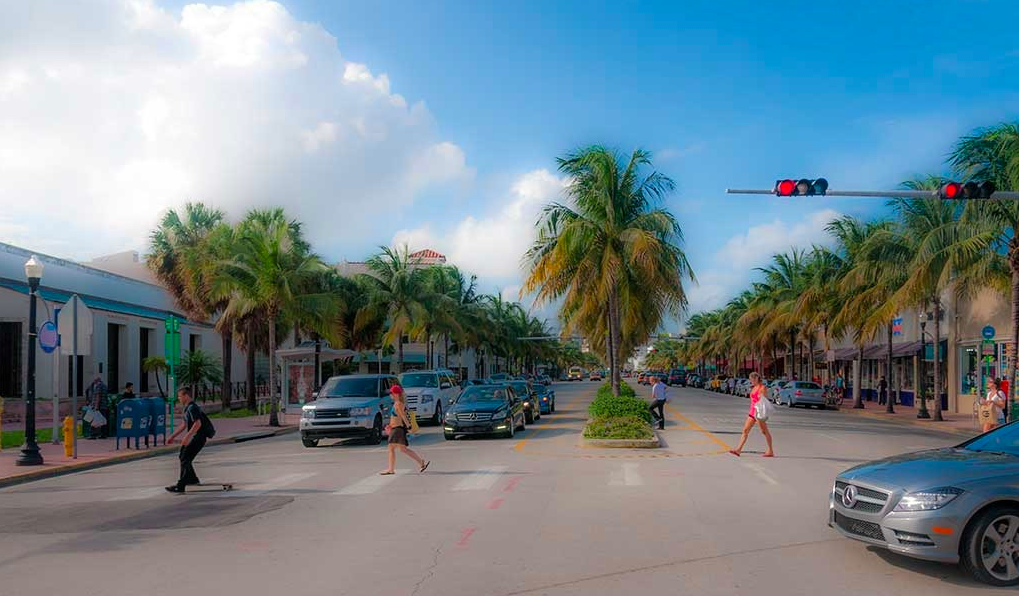 September 10, 2015 - As chairman of the "Blue Ribbon Panel for Washington Avenue," Streamline's Saul Gross lauds the Miami Beach City Commission for their initial support of this promising revitalization plan for Washington Avenue in South Beach. Designed to increase hotel rooms and dining opportunities on the entertainment strip famous for art deco theaters The Paris and Cameo, the panel recommendations feature designer 'parklets' -- parking spaces transformed into temporary patios for outdoor dining -- a working concept in San Francisco and New York that beautifies a city and makes money.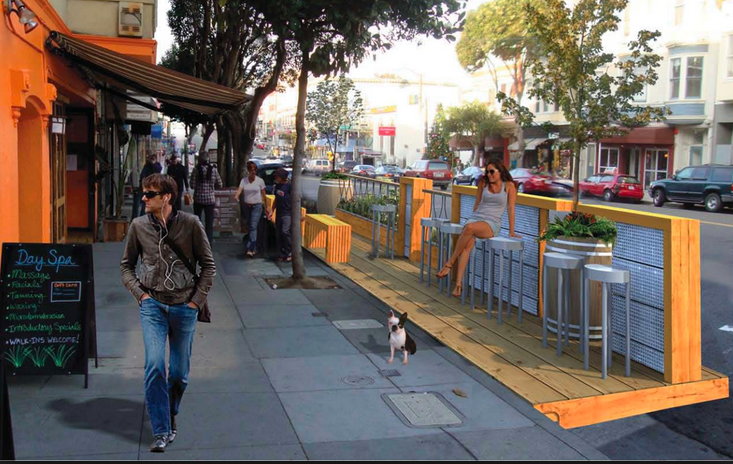 Says Gross in The Real Deal, "Parklets is a positive game-changer that will impact people's perception of Washington Avenue very quickly." He tells The Stream: "So far, the City's Transportation Department has approved the parklets idea and the Planning Department is working on a separate ordinance to allow them. The City is also exploring options for a public-private joint venture to build a municipal garage between 10th-13th on the west side of Washington Avenue."
The MB City Commission meets October 14. They will then vote for a second time on the Blue Ribbon Panel plan, which also proposes: 1) that new nightclubs be allowed a maximum of 25-feet of street frontage on Washington Avenue to minimize any dead zones without active uses during the day; 2) the height limit increase from 50 to 55 feet for all buildings, and from 50 to 75 feet for buildings with over 200-feet street frontage, a 35–foot setback, and open space on each side; 3) a permanent waiver of the $35,000 per space parking-impact fees for hotel projects that obtain a building permit before September 2020.
Meanwhile, word of Washington Avenue's "makeover" has spurred mega-million-dollar real estate deals. In August, Miami Beach-based investment firm Turnbridge Equities, managed by principal Andrew Joblon, bought an entire block between 601 and 685 Washington for $36 million, including the former site of the Strand restaurant, the celebrity boite´ that launched SoBe. Last March, The Waldorf Building, at 1334 Washington, sold for $6.2 million, six times its sale price in 1993. And, in SoFi, New York real estate investors bought 235 Washington, the South Beach Hostel building, for $8.28 million.
There's more money to be made in South Beach real estate. What's for sale now? Designer developer Eugene Rodriguez, owner of Ice Palace Studios and the lavish Paris Theatre at 550 Washington, is asking $23 million for his 1935 historic Henry Hohauser deco landmark. That's $895 per for the 25,589-square-foot, four-story film & photo production studio busied by Madonna, J-Lo, Bruce Weber and Ricky Martin. Rodriguez paid under a million for it in 1992.
So, check Streamline's commercial listings on www.stream-line.com. And, walk into our office at 1125 Washington, across from City Hall.