TESTIMONIALS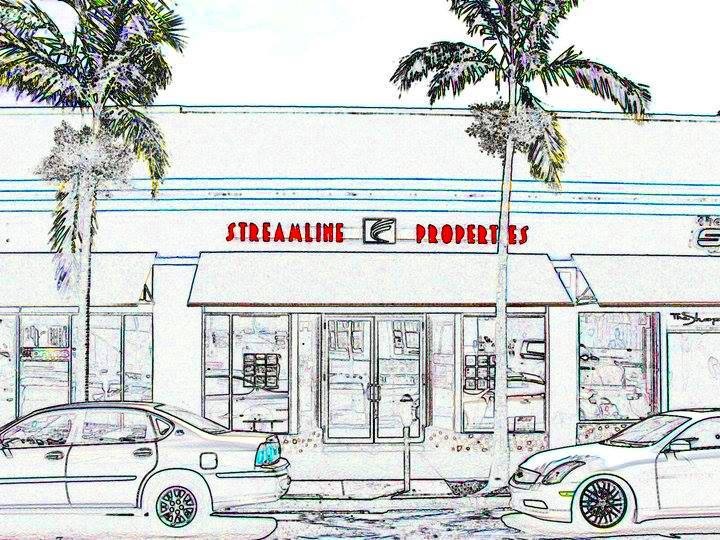 We love it when clients say good things about Streamline!
Johanne Mosscrop, Miami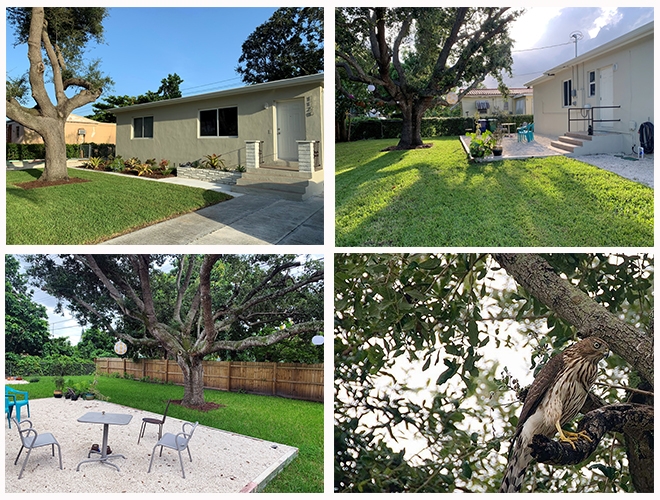 I waited 10 months to write this testimonial because I don't believe in doing something like this impulsively. **Full disclosure - I am an employee of Streamline Properties – however my opinion is not bias in this case - if it were, I would have written this testimonial back in March 2019 when I purchased my home.
Simply put, Wendy Doherty put me in my first home/artist studio back in March, and on Christmas Day it finally registered that I am at home.
I had to move unexpectedly when my landlord at the time decided to take back occupancy of his apartment. Wendy had the brilliant idea that I should buy, and even had the audacity to suggest that I could close in lightning speed to move directly from the apartment to my own home. First of all, I did not in a million years think that I would ever qualify to buy a home and was prepared to rent for the rest of my life. The house I bought is the first one I saw, and I wanted it badly when I saw it, but Wendy took me on the tour around Miami Dade County over a month, showing me about 15 other houses: a couple seemed like a great fit, but eventually I came right back to where I started at the first house, because it was esthetically pleasing, and didn't require repairs – this was ideal for a single woman and working artist. She connected me from the get-go with the lender/seller Charbel Abud, and they both helped me navigate the whole process from prequalification to purchase. Not only did Wendy take the time to make this process as painless as possible, but my boss, Saul Gross supervised it from beginning to end, in the way a close family member would - like a father. Long story short, I closed 3 days before my lease ended and moved into my new home effortlessly. There were times in the beginning I kept asking myself what the hell did I do, doubting my decision to buy a house, but gradually that changed to joy and calm. I absolutely love my house, which is frequented by hawks, ibises, blue jays, and yesterday on Christmas Day it really registered to me that I am at home. Thank you, Wendy, Saul, and my lender/seller, Charbel.
Robert Martin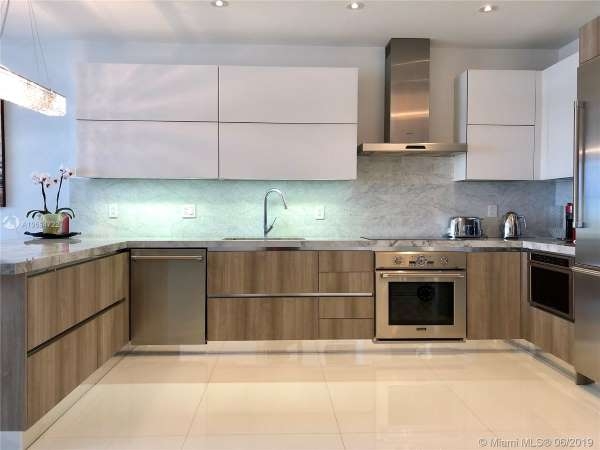 My experience with Wendy from Stream-Line Realty was absolutely fantastic! Wendy was able to find ideal options for me to check out, with only a brief explanation of the criteria I was looking for. Every option she showed me was better than the last, and respectively, at almost the end of our list she showed me the property I fell in love with and decided on.
She was with me every step of the way and fought for my point of view throughout the purchase and closing process. I could not have asked for a better experience with this purchase!
I now have an amazing ocean view apartment, where Wendy was even able to bring me tenants to rent it to while I am away. And even better yet, she made the transition into my neighborhood great! Wendy personally introduced me to the building's management staff and all the vendors I would potentially need for everything from decoration to technical staff. This was truly a 5 star experience and highly recommend Wendy to anybody looking for a pleasant and efficient realtor, who considers every potential caveat and concern from the buyer's point of view. A tremendous thank you to Wendy and the Stream-line team!
Rami Wiluzanski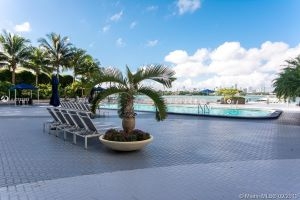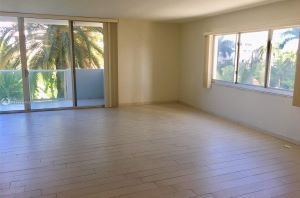 I wanted to thank you so much for handling buying the apartment on 1200 West Ave (#307). Over the last 40 years I have bought and sold 10 properties. I have never met a better real estate agent than you. You were always so efficient so detailed oriented and so informative. You were always available to answer any of my concerns and questions not longer than 15 minutes I have asked them.
After spending 2 afternoons with you and seeing 2 aprtments in our third appointment I felt comfortable that you gave me all the information I needed to put the offer. The process since signing the offer to closing was the easiest I have ever experienced. We had one obstacle about air quality survey that the seller refused to pay for and you and the seller's agent were so gracious to take care of it yourself.
I can never visualize selling or buying any apartments in the future without you. I was also so pleased that you agreed to take an exclusive rental agreement on our apartment on Lenox. The photographs that you took yesterday and the advise you gave me on presentation was great and without saying we will always use you as our rental broker to rent the Lenox apartment.
I know from previous experiences how stressful the process of buying is but you made it so easy and I am so grateful for that.
Buyer, Mihaela Varga, Los Angeles, CA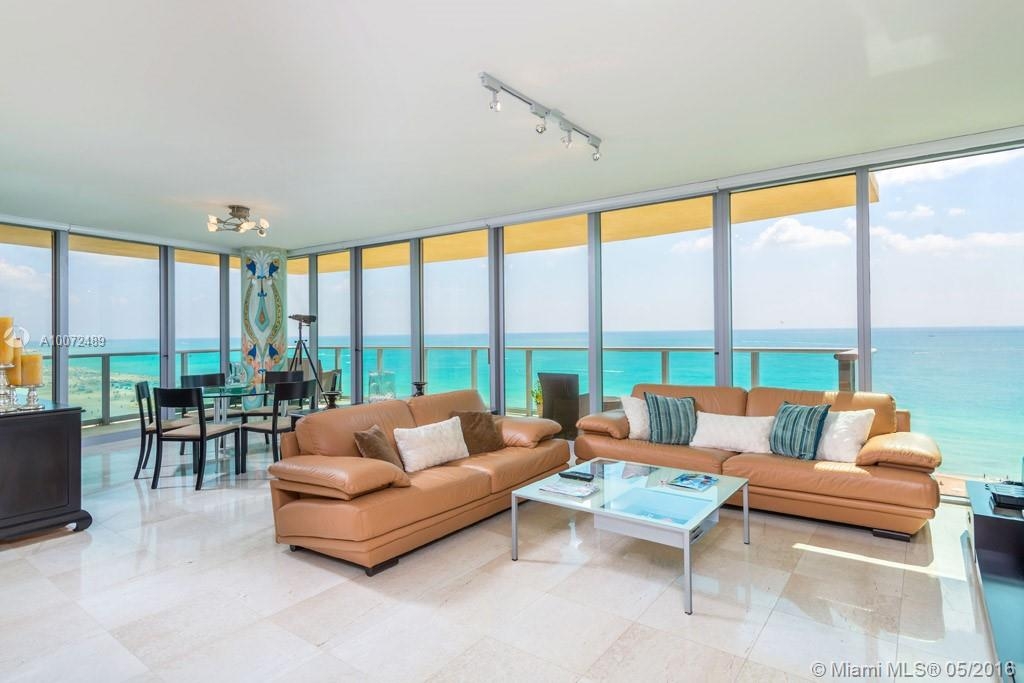 I started an online search for a condo in Miami Beach. It looked like a daunting task to say the least. After filling out a online email with points of interest, I was contacted by Wendy Doherty from Streamline Properties, that was my lucky day. I did not know Miami at all, all I knew was that I wanted a beach front property. Wendy has been instrumental in showing us all the options at all the different price levels for us to choose from. There was no stone left unturned. She is an avid researcher and has endless resources and she made the entire process pleasant, smooth, timely and an overall a great experience. In the end, with Wendy's help, we found the perfect beach condo for our family. We live in LA, and in just 2 visits to Miami, we were able to get the entire process done in less than 2 months from start to closing escrow. Wendy is now a dear friend and I am looking forward to working with her in the future. I highly recommend Wendy who has extensive experience, is very knowledgeable, mindful of people's thoughts and feelings, honorable, generous with her time and energy and an extremely nice lady overall.

Elaine & Sidney E., Miami Beach seller-buyer, November 2015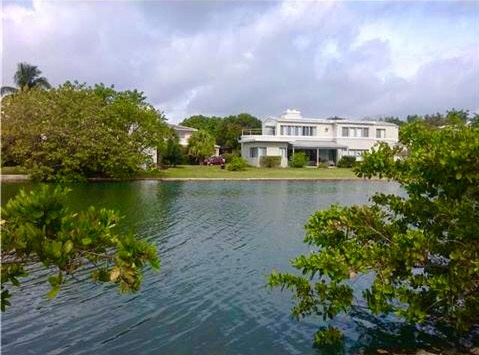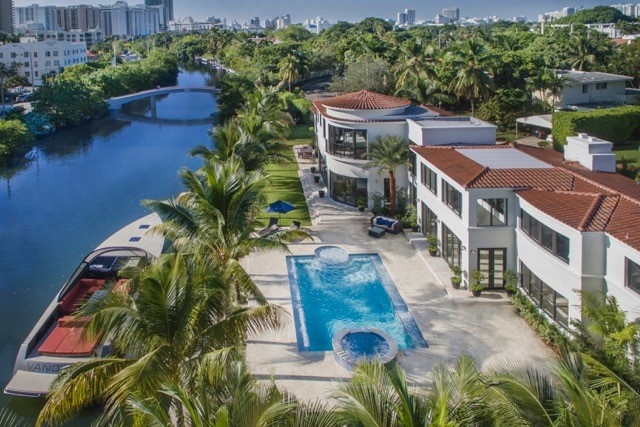 In 2013 when we decided to sell our house, we contacted Saul Gross, our neighbor, for real estate and listing advice. He was most helpful in showing us comparables and suggested ways we could present our historic 1936 waterfront home. Then he introduced us to Wendy Doherty, an agent at his Streamline brokerage. Wendy took us under her wing and flew through the staging and selling process with us. She is a realtor who has contacts and knows her business. We felt her enthusiasm; it gave us confidence in her ability. After securing a buyer, Wendy then helped us find and settle on two condos -- one for us and another for a relative.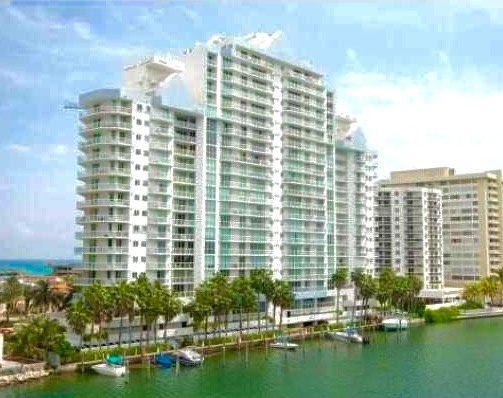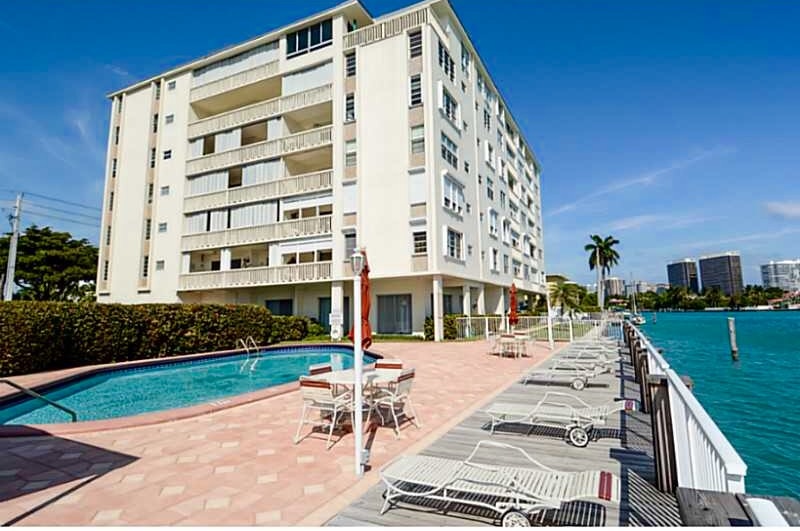 She took us to dozens of units and facilitated all the details. Wendy even put our daughter in NYC in touch with an agent there who helped her find an apartment. The new owners redeveloped our 1936 house into a 21st Century home! Wendy even arranged for us to tour and see its transformation. So, you see, even after the sale, there's no limit to her efforts when it comes to her clients. Wendy, you are the best!
Daniel E., South Beach buyer October 2015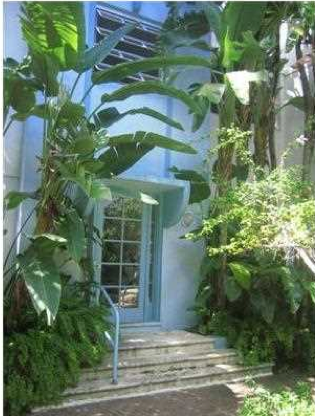 I have dealt exclusively with Wendy Doherty from Streamline for about 3 years now. She was referenced to me by my father whose apartment she helped closed flawlessly. As a buyer, she was patient with me in my selection and did not pressure me in any way to make a brash decision. I have not looked back since.

As a landlord, Wendy has seen me through various tenants and is always extraordinarily attentive and mindful of my situation. In less than a month, she has been able to find me a new tenant almost every time. She is a honey badger and will fight to get you what you want (within reason). I hope to continue business with Streamline and Wendy for many years to come.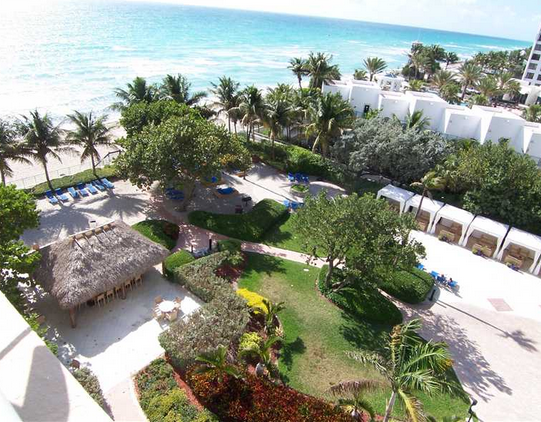 Augie B., Hollywood Beach condo seller-buyer August 2015
I usually do not write testimonials and/or recommendations unless: 1) my experience with an individual or company has been extensive, and 2) the performance was extraordinary. I am pleased to write that after 2 years and 3 real estate transactions, I have found Wendy Doherty and Streamline Properties, Inc. to be the best I have ever encountered. Ms. Doherty is a tireless, committed agent who represents her clients with passion, integrity and intelligence. Equally important, I find her to be savvy and tenacious, and her knowledge of the market allows her clients to make informed decisions. In addition, she prioritizes by protecting her clients and ensuring customer satisfaction, as opposed to simply securing a commission, which is rare, heartwarming and indicative of her benevolent, transparent character. Unequivocally, I can strongly recommend Wendy Doherty and Streamline Properties, Inc.
Talin A., 1 Hotels & Homes condo buyer May 2015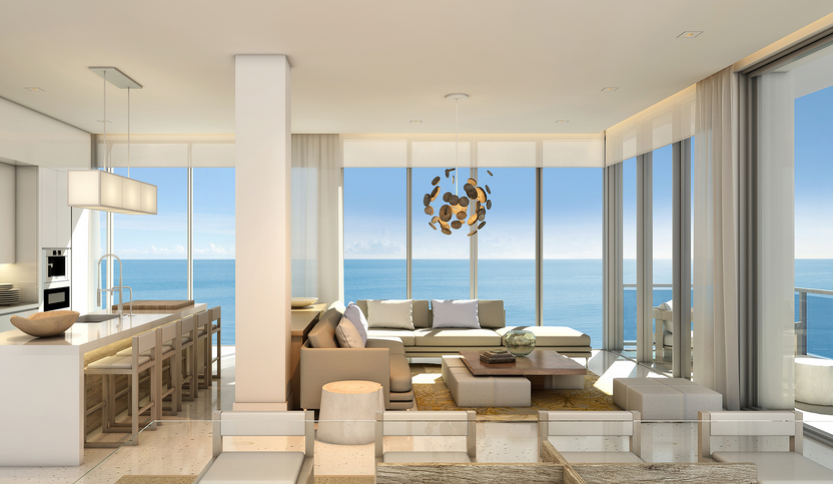 Thank you, Wendy [Doherty], for all you've done for me. If it wasn't for you, I probably wouldn't have bought and closed on my condo at 1 Hotel & Homes so quickly. I have been working with you for almost a year, and you have been there every step of the way. You are quick, articulate and talented. You tried very hard to make things happen for me on this property, and I appreciate it. You also arranged to take the time for me to visit local furniture galleries and see other properties, considering how little time I had during my trips to Miami. I am looking forward to working with you on my next project, and much more. It has been a pleasure getting to know you and working with you.
AJ G. South Beach renter September 2015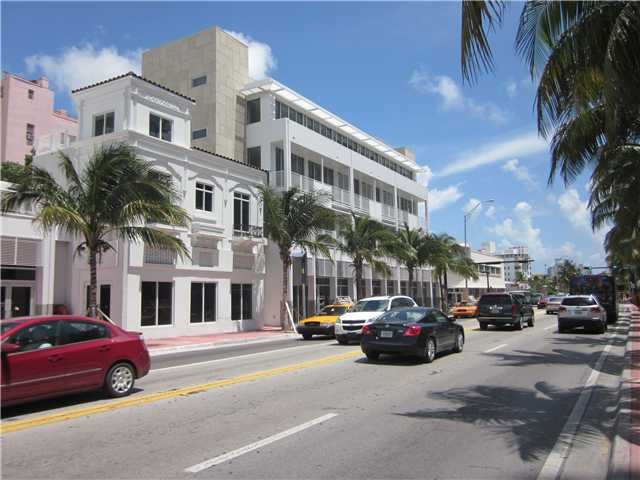 Steven Grossman at Streamline has been very responsive -- from the initiation of the application process, all through the approval phase to right before move-in day. I would say he goes above the call of duty and responds to e-mails even after business hours to ask if my unit needs repairs.
I'm also very happy with the expedited manner in which the Streamline maintenance crew was available to repair minor details I had overlooked. Not only is Mr. Grossman professional, he's a pleasure to work with! And, Streamline's staff has been especially kind and professional. I also had the pleasure of meeting Cuba, Aiisa and Sonny, who were all very attentive and professional. All the best to the Streamline Properties team!
Vicky & Martin, Normandy Isles home buyers April 2015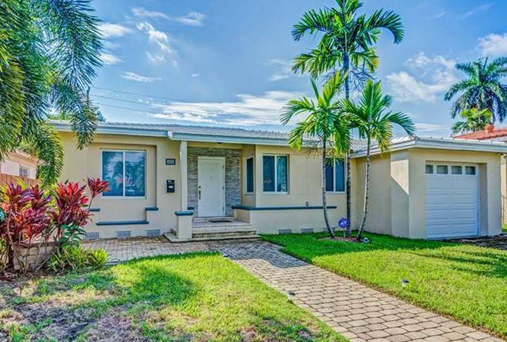 "We enjoyed a fabulous experience with Wendy [Doherty] & Streamline Properties in Miami Beach. Since we live in London, our initial exchange was via e-mail, and Wendy listened -- listened better than any other realtor we considered. She provided ideas that met our specifications and nothing else. Her follow-up, flexibility and dedication made our process, as transatlantic and remote buyers, a simply great and manageable experience. Along with her team, Streamline simplified and "streamlined" the experience for us. We commend the team to others."
Stanis B., South Beach condo lessor June 2015
Just wanted to thank Wendy [Doherty] and Streamline Properties sincerely for all their excellent work in finding us good tenants for our condo rental. We worked with other realtors for many months without success, but, Wendy was able to find us the right tenants in just a matter of weeks! Very impressive!!!
I am really not that surprised, however, as I could tell from the outset that she was very capable, knowledgeable, professional and creative in her approach, so I was confident all would work out well! Then, she even went out of her way to help tie up any loose ends making certain there would surely be a successful outcome. We know who we will be contacting when seeking tenants for our condo in the future. Sure hope she plans to stay in the business for many more years to come! (She must be young to have all of that energy!)
Jonathan A., Miami Beach buyer June 2010
I recently relocated to Miami from Dallas. This was my fifth move in the past 3 years; each time I've worked with a broker (no fee) in order to facilitate my moves, all of which have been for work. I have had excellent brokers, and some average ones. I contacted several brokers in Miami, and many were showing me the same properties. When it comes down to any shopping experience, whether you're at Penguin or looking for a home, it comes down to the people. Do they care? The best [ones] have a personal investment in seeing their client happy. This was the case at Streamline. I am not easy to please. I wanted to see places all over Miami, including South Beach. I had a laundry list of what I was not looking for -- and a short list of what I wanted -- which, in Miami Beach, was not easy. (Washer/dryer, wood or marble floors...)
Did I mention I was in town only 2 days? Wendy Doherty, (my agent) and I exchanged dozens of e-mails and several phone calls. She was the only person dedicated to helping me (who had the sense of urgency I required). At one point I had the entire office scouring the Beach for my perfect place! I did find it -- in a building beyond my expectations (which is difficult since I've lived in Dallas, Chicago and Manhattan - twice!). Wendy walked me through the final issues (board approval, etc.) and like my other fave broker, has remained in touch with me well after the deal closed. I would recommend Streamline wholeheartedly. If you have a choice to make, why not go with someone who cares, responds, and considers your experience important? It makes a difference!
Ralph & Claudia S. South Beach buyers Spring 2012
In Spring 2012 we came over from Germany to purchase a vacation apartment in Miami. We fell in love with South Beach and had the luck to find you [Joseph R. Kaiser] as our real estate agent. From our first meeting we felt we could fully trust you and that, with you, we would find the right place for us. You have been outstanding in helping us through each step of the process -- from calibrating our requirements vs. a feasible price point, finding potential properties, exciting apartment visits, and the contract/offer procedure including price negotiations. We especially appreciate your collaborative nature, which helped us always feel comfortable, even if we had to communicated via e-mail and over the phone from Germany. In addition, you guided and supported us to be able to perform all activities on time, like Home Inspection and Title Company Engagement, from the other side of the Atlantic.
We have since moved into our apartment in the middle of the Art Deco District. Thank you for making our dreams come true! We highly recommend J.R. to everyone who wants to engage with a true professional whose heart is in the right place.
Georgee Kluck Arvida Realtor April 1999
We did it! It was a pleasure working with J.R. Kaiser [on NE 94th Street sale]. You've got good skills at what you do, and that certainly smooths out some of the wrinkles that would get in the way otherwise. So I hope you and I will have a lot of transactions together in the months and years ahead. Thank you for your professionalism!
(Send your comments to info@stream-line.com. We love to hear from you!)