Miami Beach Office Leasing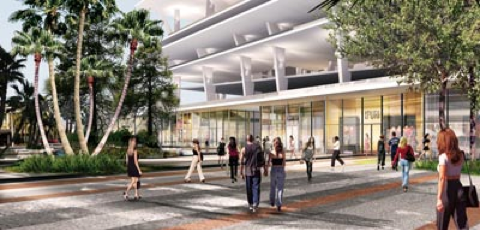 In today's fast-paced business world where needs are ever-changing and decisions are becoming more and more stressful, when it comes to leasing office space, people are looking for a real estate firm that can solve their leasing problems, save them time and match their needs to space available.
Streamline Properties has been solving leasing problems for its customers for over 25 years by providing the most up-to-date information about the Miami Beach office market and how it can affect their leasing options and decisions -- for example, making our customers aware there are three classifications of office buildings - Class A, B & C - each offering different amenities and range of per-square-foot leasing prices.
We are experts in helping people with tough leasing situations - laying out the facts about per-square-foot prices, locating the right space, negotiating the best lease deal and resolving logistical problems.
Whether you are looking to lease a new office space, want to upsize or downsize within your present building location or need to negotiate a lease renewal, we can find the most suitable office that fits your personal or business requirements, analyze whether it's more advantageous for you to move or renew an existing lease ,and guide you through the leasing decisions that make the most sense for your needs!
Schedule a consultation with Arthur Barron, Streamline Properties Sr. Commercial Office Leasing Agent at 305.794.2845 for information on current office spaces available for lease in Miami Beach, Midtown Miami, North Miami and Aventura or click on this link to visit our office leasing web site www.officeleasinglocator.com.