Founder's Profile: Saul Gross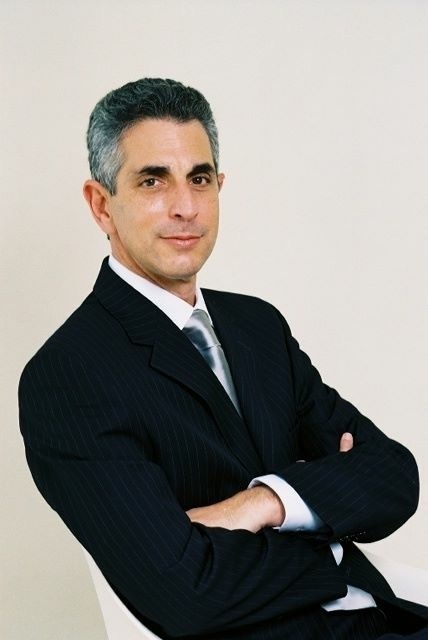 Saul Gross, founder-CEO of Streamline Properties, Inc., is a well-known civic and business leader in Miami Beach with over 30 years experience in the real estate industry as a broker and developer.
Saul is a graduate of Cornell University and holds a law degree from the University of Pennsylvania. His experience as a real estate attorney in New York City with Morgan, Lewis & Bockius and as a Vice President with The Urban Group, a syndication company specializing in renovation of historic properties, set the stage for Saul's success in Miami Beach.
Saul is one of pioneers that transformed the Miami Beach Art Deco District into an international destination spot. After securing $7 million in venture capital and relocating to Miami Beach, Saul began renovating eight historic apartment buildings in the Flamingo Park area that greatly impacted the revitalization of the neighborhood.
Streamline Properties was established in 1984 for the purpose of providing investors with high value real estate investments that offered attractive income and appreciation opportunities. Services included acquisitions, joint ventures, rehabs, leasing & property management.
Saul gained a reputation for his innovative restoration projects, wining awards for preserving the design esthetics of some of the area's most treasured Art Deco buildings and for his contribution to the economic betterment of the Miami Beach community.
In 1988, Saul was the first developer during the resurgence of the Art Deco District to renovate a block of storefronts on Washington Avenue. He chose 1125 Washington as headquarters for Streamline Properties. In addition to handling his successful development and property management business, Saul expanded SPI into a full-service brokerage firm, carefully recruiting a group of experienced sales agents who shared his pioneering spirit.
In 1992, Saul successfully converted five of his renovated apartment buildings to condominiums. Since then Streamline has sold over a thousand condo units in converted apartment buildings and high-rises in Miami Beach.
Under Saul's leadership, Streamline's property management division has maintained 35 apartment rental & condominium buildings along with 50,000 square feet of retail space and 300,000 square feet of office suites.
Capitalizing on his broker and development experience, Saul has built a powerful commercial division that has brokered the sale of more than 100 apartment buildings and hotels. Streamline has sold more apartment buildings in Miami Beach than any other brokerage firm in the area.
Saul was elected Miami Beach Commissioner from 2001-2009. He also served as Chairman of the City of Miami Beach Design Review Board, Chairman of the Business Resolution Task Force, and was on the Board of Governors of the Miami Beach Chamber of Commerce. He currently chairs Miami Beach Mayor Levine's revitalization project, the Washington Avenue Blue Ribbon Panel.
A real estate brokerage firm is only as good as its reputation, and a good reputation can only result from a history of ethical business. Saul Gross's reputation for integrity and fair dealmaking, together with his long successful track record has brought Streamline Properties to the forefront of the real estate industry in Miami Beach.